SmartCommUnity
Building on the concept of Smart Villages towards a transnational and EUSALP-integrated Smart Community in the Alps
---
Programme: Interreg (ERDF – European Regional Development Fund)
Topic: Interreg Alpine Space transnational programme 2021-2027
Project: SmartCommUnity – Building on the concept of Smart Villages towards a transnational and EUSALP-integrated Smart Community in the Alps
Timeline: November 2022 – October 2025
Project budget:
Website: https://www.alpine-space.eu/project/smartcommunity/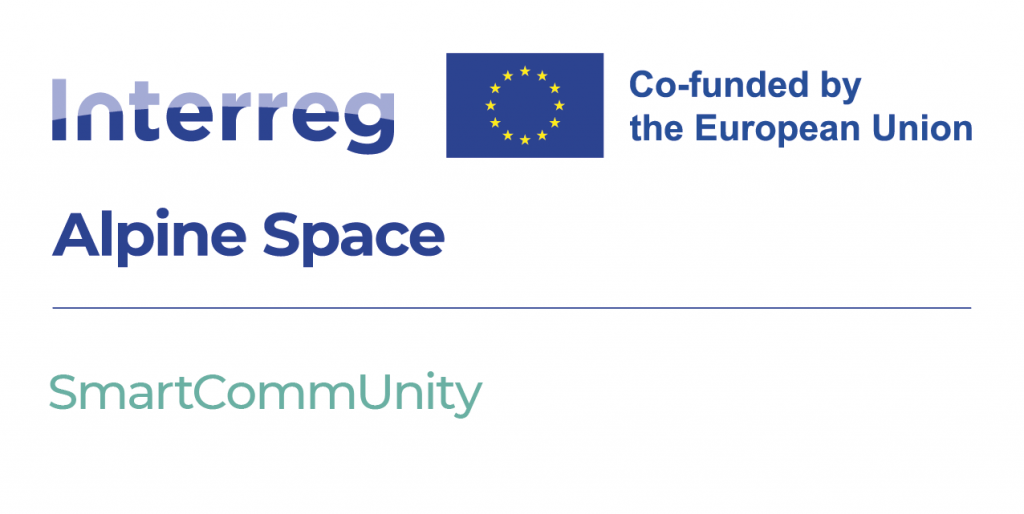 SmartCommUnity main objectives are linked with: 1) creating a strong link with the Smart Alps network within AG5, 2) furthering the actions towards smart transition in selected Test Areas (TAs) and inspiring new territories by creating regional links between more advanced (lighthouse) TAs and less advanced (follower) TAs, 3) collecting and promoting innovative digital tools and solutions. Moreover, SmartCommUnity aims at bringing Alpine region at the forefront of the digital transformation in Europe and an example for rural areas in the whole continent. The project is implemented in 18 TAs (9 LTAs + 9 FTAs).
ITC is responsible for deploying Test Area in Slovenia, focusing on local food production, delivery and consumption (food transition) and identifying/mapping new digital tools relevant for the agrifood sector.