GREEN LANDSCAPE
Implementation of marketing/promotional system for local heterogeneous agricultural products of higher quality
---
Programme: Operational programme Slovenia-Croatia 2007-2013
Timeline: January 2014 – June 2015
Project budget: 453.104,30 EUR
Website: zeleno-podezelje.eu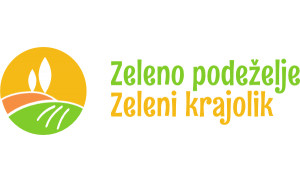 The primary objective of the project is to improve economic growth and competitiveness of producers of agricultural products at the border region of NE Slovenia (Podravje, Pomurje) and NW Croatia (Varaždin, Međimurje), based on innovative and integrated approaches to the promotion and marketing of heterogeneous rural and agricultural products of higher quality.
Specific objectives:
– A comprehensive and innovative marketing / promotion system to enable accelerated growth in the number of SMEs, specialized farms and associations in the production of agricultural products of higher quality
– On the basis of concrete promotional activities on the field and mutual exchange of good practices, to encourage cross-border business cooperation in agriculture, which is especially important because of the forthcoming accession of Croatia into the EU and decline of administrative border, which will allow free movement of agricultural products
– By using new promotional channels (Green spots and web-market), and an extensive advertising campaign in major urban centers, tourist centers, trade fairs to increase the visibility and recognition of agricultural products
– Educate and promote local communities and producers with the aim of developing new opportunities for local people in rural areas
IAS MURSKA SOBOTA was developing online portal and shop from which customers can order local agricultural products. We were also responsible for development of promotion material which was distributed throughout the project.