3M MURA-MEDIA-MINORITY
Cultural, Media and Minority cooperation on both sides of the river Mura and wider
---
Programme: Operational programme Slovenia-Croatia 2007-2013
Timeline: January 2014 – April 2015
Project budget: 359.598,29 EUR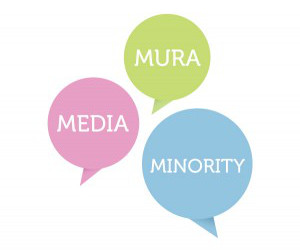 The main goal of the project is to encourage and support exchanges in cultural and social topics and areas in order to improve the quality of everyday life, services and sharing of information in the program area. Accordingly, the specific cross-border objectives are focused on benefits of target groups as follows:
– to establish cooperation between the local media on both sides of the border, on the basis of concrete media coverage (total of 52 TV shows) to ensure adequate promotion of 3M Mura-Media-Minority activities, events, projects and other cross-border institutions and exchange of information;
– to implement two five-days cross-border media summer camps, which will help to raise awareness of cultural differences and cultural heritage on both sides;
– to promote cultural exchange and organization of events that will be attractive to audiences and to enhance cultural cooperation, through identification, promotion and support of cross-border cultural and other events that are related to minorities;
– to create additional communication channels that will ensure appropriate promotion and promote exchange of information on events, attractions and cultural heritage, tourist destinations and cuisine, through establishment of regional web-sites and 8 Info-points on both sides;
– to encourage the mobilization of minorities and minority organizations on both sides of the border and to ensure better organization and sustainable cooperation with countries of origin, based on the common organization of events and summer camps.
IAS MURSKA SOBOTA was developing web portal which can be used to promote tourism and commercial activities in the area.